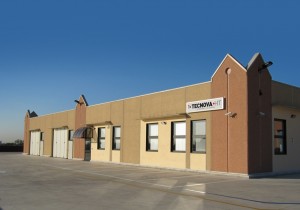 S-Keeper 7™ CEMS Continuous Emissions Monitoring System Type Approved for ship installation has been entirely devised, engineered, built and validated by TECNOVA HT – Milan, Italy.
TECNOVA Group has been in business since 1974 in the Process Automation market, also acting as System Integrator and delivering related Services to our Customers.
Starting as simple reseller of stand-alone products, and moving on through system integrations to consulting for Customers, TECNOVA HT has continuously invested economic resources in top Vendors selection, equipment and Personnel training, through specific technical education as well as dedicated workshops on the main applicable Directives such as Marpol Annex VI, Atex, or Machinery directives.
TECNOVA HT is a proud partner of in all the main industrial segments such us Oil & Gas, Petrochemical, Chemical, Pharma, Pow-Gen, Marine, Food & Beverage, WWT, Steel, EPC, OEM etc., with over 7,500 Customers.
In the marine market in particular, TECNOVA HT is in partnership with most important shipyards, the leading shipowners and the largest marine-focused engineering firms, from Fincantieri to Grimaldi, D'Amico to Montanari, Tirrenia to Viking, MSC to Costa, and Seastema to Alfa Laval.
TECNOVA HT has engineered, built, installed and validated thousands of analysis systems worldwide. From Residual Oxygen analysis to Dioxin and from Dust monitoring to Low Heat Value metering, Biogas management and tail gas analysis…no parameters are outside our scope of work. Starting from single stack probe, through sampling & conditioning systems, up hazardous area shelters or CEMS installed on mobile vehicles, TECNOVA HT has always demonstrated its technical skills.
As a European company, TECNOVA HT manufactures Continuous Emissions Monitoring System equipped with NDIR, FTIR or Laser analyzers that are fully QAL1 certified in accordance with UNI EN 14181 and validated by accredited bodies such as TÜV. For non-EU markets, IECEx/FM/CSA certified devices are also available for use in suitable integrated systems for hazardous area in Middle East/USA/Canada.
Thanks to TECNOVASERVICE company, fully owned by TECNOVA HT, our Customers' assets are very well managed through scheduled maintenance, on site activities 7 days a week, supervision of third parties' laboratories for QAL2 certification, analyzer linearity and relative accuracy index checks and the availability of an in-house repairs & calibration service. TECNOVASERVICE operates worldwide with its own personnel, including on board ships.
TECNOVA HT is an Organization that conforms with ISO 9001:2015 including Engineering process so vendor performance is monitored, each individual project is validated, the achievement of process goals is monitored, the laboratory & technicians' meters are validated annually by accredited bodies, HR training is planned, and non-conformities or complaints are managed in an appropriate and timely fashion.